Fundraising with Green Mill Frozen Pizzas and More!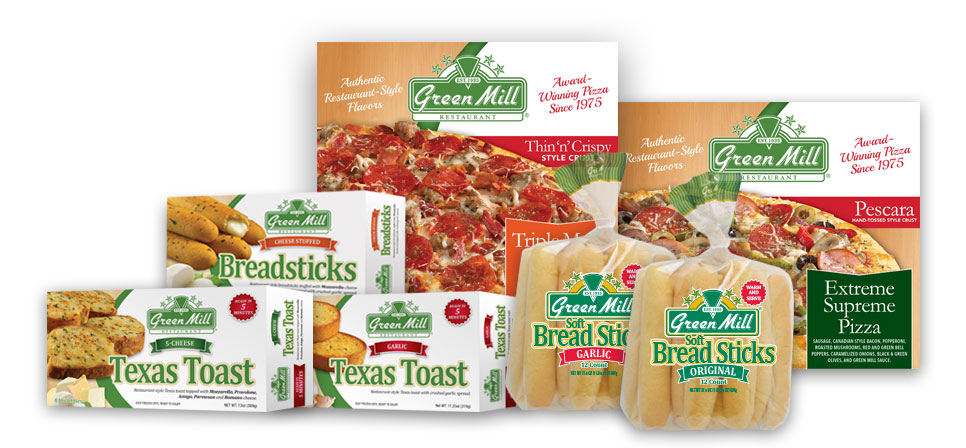 Looking for ideas on how to raise money for your group or organization? Fundraising with Green Mill Foods is exactly what you're looking for! Green Mill can help you raise the funds for your youth organization, charity, sports team, or club to help pay for equipment, new materials, trip costs, or anything else your group is looking to raise funds for. The sky's the limit!
Green Mill is a proud Minnesota Company and has been since 1975. In that time, we have worked to help many organizations and communities raise funds for years and will continue to do so for years to come.
While other entities only offer pizza, we go above and beyond. Not only do we offer our award-winning pizzas for your group, we also offer Original and Garlic Breadsticks, Cheese Stuffed Breadsticks, Garlic Texas Toast and 5-Cheese Texas Toast. These additional items help your fundraiser standout above the rest. Our products all come frozen and are made with high quality ingredients so you can take pride in what you are selling.
Aside from the fantastic variety of products we offer for fundraisers, we make the whole process quick and easy. Simply work with a Green Mill team member to set up your price, fill out your order form which is provided by us, and start selling: It's that simple.
If you're ready to start earning a piece of the pie for your team, charity, organization or club, give us a call at 651-203-3100 or contact us via email [email protected]. We can't wait to work with you!